Connect
A blog by CaptureTM - the most trusted memory keeper
October 19, 2023
Capture by YesVideo Is Helping To Bring Your Legacy Life Timeline To The Cloud With Google Photos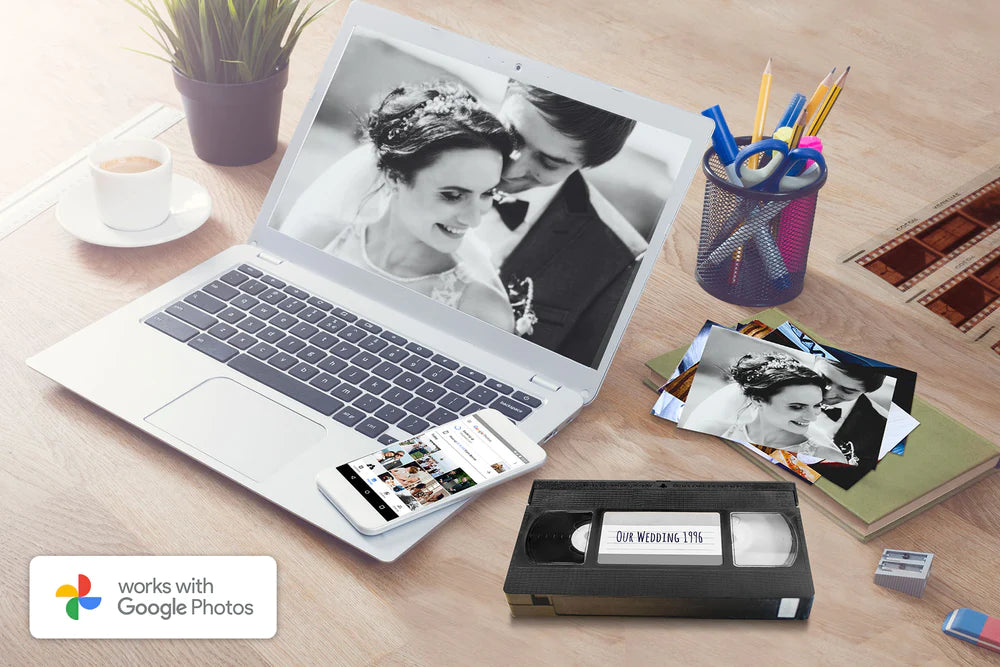 CAMPBELL, CALIF. (PRWEB) AUGUST 31, 2022
Capture by YesVideo (Capture), the leading photo and video digitization service, is announcing a new way for customers to easily move older media content into their Google Photos library. This will enable people to have a more complete timeline of memories in Google Photos, as well as making media easy to view and share with friends and family, from any device at any time. Affiliations with multiple retailers allows for convenient drop-off at trusted locations, or customers can ship directly through UPS.
"Capture is on the leading edge of technology and holds over 16 patents that cover everything from processing, editing, and scene detection to scanning and composing," says Capture CEO, Lisa McCabe. "Providing high quality, publish-ready digitized content via the cloud with Google Photos is making everyone's photo timeline accessible at the touch of a button."
For more than 20 years, 12 million families have entrusted Capture with unlocking their memories to rediscover and share. Every single step of the process is tracked and tagged, ensuring the security of each family's memories. All orders are processed by hand in the USA, overseen by a leadership team with an average 12 years of service.
Legacy media deteriorates over time, losing clarity and color. Physical media is easily lost and forgotten about in closets, and is often lamented in loss after natural disasters or fires. Content has no value if it's inaccessible. Capture and Google Photos will make it even easier to digitize this content and have it available to both the customer and their families and friends.
"We couldn't share these priceless photos at our family reunions without digitizing them because we no longer have the projectors with which to share them," says Jill Strickland from North Carolina. "This makes the family photo night that we have every couple of years a much easier and enjoyable process, especially with virtual options for family members spread across the country."
Capture is dedicated to:
Convenience: Ordering is straightforward and simple
Security: Keeping memories safe is their priority
Quality: Invest in processes because customer memories deserve the best
Affordability: Transferring and enjoying memories should not cost a fortune
Responsive Support: The team is always available to provide assistance
Capture offers two convenient options to digitize legacy media:
Custom Orders: Pick and choose a la carte combinations of media to be digitized, including video, film, prints, slides, and negatives.
Time Capsules: Simplified shipping kits are sent to the customer with predetermined sizes (2-item, 10-item, and 20-item) so media can be added and returned for digitization.
It's never too early to start thinking about the holidays and moving older media content into a Google Photos library with Capture. Fall cleaning is the perfect time to start a digitization project to curate a complete memory timeline that is ready to share with family and friends during the most festive time of year.
See the original article on the Cision PRWeb site