Connect
A blog by CaptureTM - the most trusted memory keeper
October 19, 2023
New Fantastic Offering: Album Scanning Digitization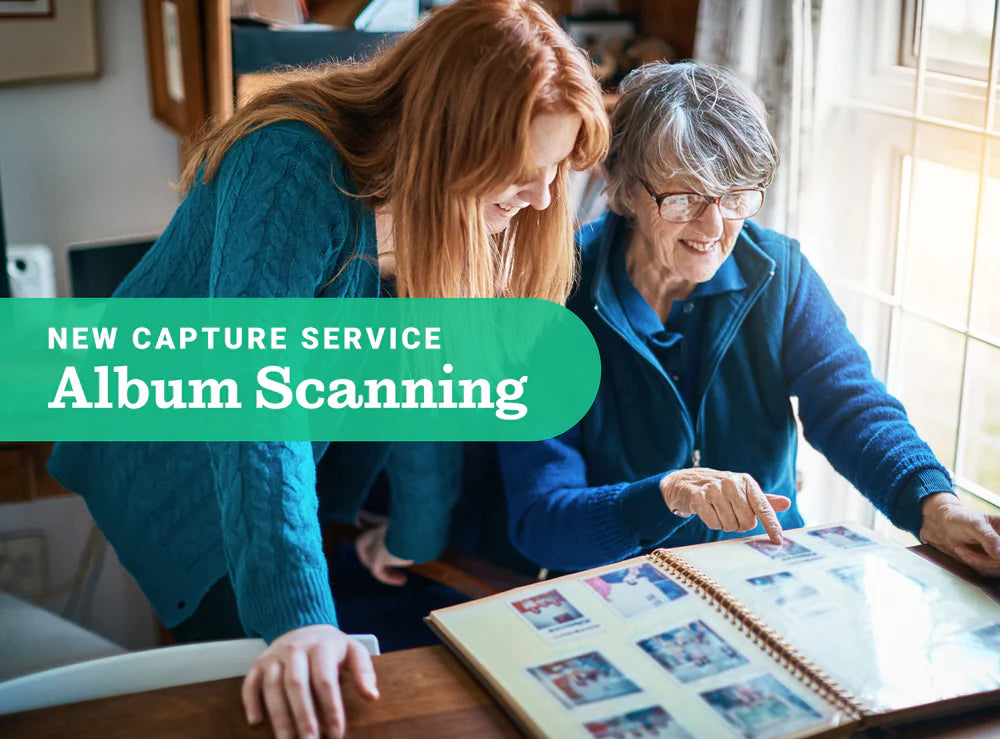 We are excited to introduce our newest digitization service: Album Scanning.
We've worked really hard on this to help you, our valued customers, experience and preserve your memories in the simplest and smartest way possible.
Photo albums are extremely precious to most of us. We use them to encapsulate our fondest memories and events, and to tell the stories of the key moments in our lives. They are also bulky, hard to share with family and friends, and make it hard to get digital copies of the photos contained within them. Until now. Our Album Scanning service lets you get digital files of all the images within an album–without removing your photos from the album or disturbing it in any way.
Here's how it works. You send us your photo album. Our digitizing experts and patented technology digitize each image in the album for you to enjoy digitally on your computer, smartphone, or other devices. The really amazing part? Our innovative process enhances your photos and eliminates glare, wrinkles, or discoloration. All while keeping your album intact. (We're really over the moon about this accomplishment!)
Once we've digitized your album, we add each image file to your Google Photos library so you can easily share them with friends and family. We can also send you a digital copy on USB or DVD, just like we do with our other digitization services.
Learn more about Album Scanning. We can't wait to help you preserve and enjoy your albums in a whole new way!
Next Post: Capture by YesVideo Is Helping To Bring Your Legacy Life Timeline To The Cloud With Google Photos